Find Your Inner Gold Workshops
Find Your Inner Gold Workshops are expressive art workshops offered to the local community and for anyone experiencing emotional, spiritual or physical pain. Our workshops help women and children give their unhappiness a voice through paint and color.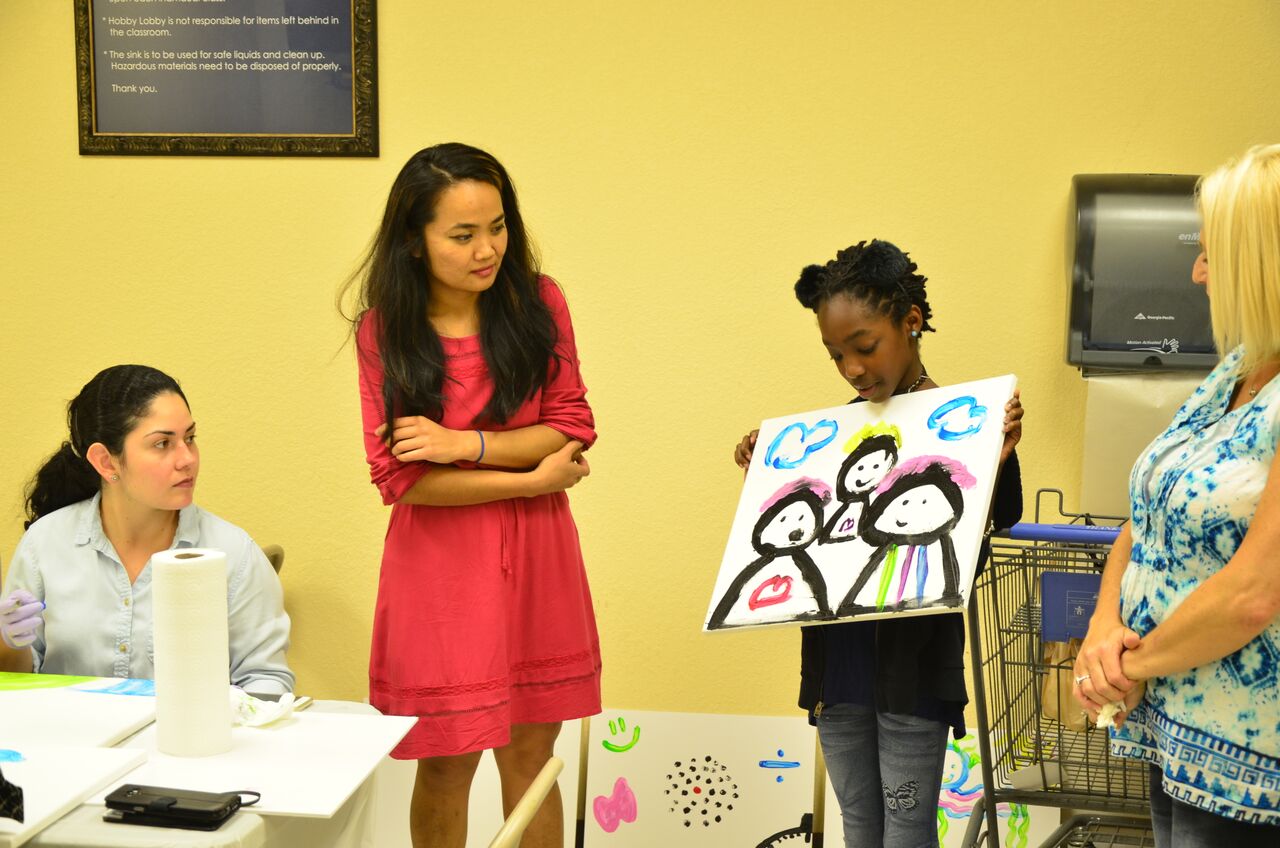 Using creativity and group activities, Golda has helped women and children to express their inner struggles on canvas.
We're here to support and encourage you through the workshop. No previous artistic experience is necessary to participate - just an open mind, and well of course, art.
This is a fun, upbeat environment for women, teens and their families to learn, bond, grow & share practical lessons on how to release stress through art. Join us at our next workshop!